Flige
BOB AND BRAD Leg Massager with Heat and Compression
Condition: Open Box, The machine is opened and tested to make sure it works fine, it has all the original accessories and package. We provide one year warranty and 30 days free return, if there is any question regarding the product, please let us know.
Developed by Famous Physical Therapists: Created by US physical therapists Bob and Brad, this leg massager with heat and compression has improved in comfort and effect, delivering amazing massage to your feet, calves and thighs. With the latest air compression massage technology, this leg massager for circulation can release muscle tension, pain, and soreness, promote blood flow, effectively eliminate swelling and enhance relaxation. Note: The massager does not vibrate or have interior rollers

Heat Therapy Upgrade: Are you a fan of hot stone foot massages and saunas? Do you feel cold or tired? BOB AND BRAD leg circulation massager provides immediate warmth for your calves and feet, good for restless leg syndrome relief and varicose veins treatment for legs. 2 heating modes available, low for daily care, high for increasing blood flow. The heat is optional, you can turn it on / off anytime in any massage mode. The massager has an automatic shut-off timer of 15-minutes for safety

4 Modes 4 Intensities: The foot and leg massager simulates hand compressing and squeezing of a professional massage. You can choose to massage feet, calves and thighs separately or the whole legs together. An LCD screen shows the current mode, intensity, and heat level. Whether working in an office, standing for long periods, or sitting too often at home, anyone can benefit from the circulation machine for legs. Enjoy a personalized massage, anytime, anywhere

Ajustable Wraps for Greater Comfort: Our compression boots are equipped with double-row velcro straps, extending 19 inches for calves and 27 inches for thighs. Improved airbags provide uniform pressure throughout the leg massage to avoid leg pain. Integrated air tubes are more rigid to prevent air blockages due to bending. Our aim with BOB AND BRAD leg compression massager for circulation is to provide you with a reliable device that will help you recover quickly and feel amazing

Ideal Gift & Great Warranty: Whether for birthday, Mother's Day, Father's Day or a nice surprise, the leg massager for circulation is a gift that says, "to stay healthy and feel great!" We provide 1-year warranty, 24-hour online customer service to make sure you always have access to high quality physical therapy products and assistance. Our daily mission is making sure you can focus on enjoying a stimulating compression leg massage
About Return Policy
BOB AND BRAD offers 30-day return policy. We have a US local service team which can provide life long support service. Please contact our team if there is any concern.
All-Natural Air Compression Therapy Recommended by Bob and Brad, Physical Therapists Trusted by 5 Million Followers
This Leg Air Massager for foot, calf, and thigh with 4x2 large air bags, simulating the hands-on compressing and squeezing of a professional massage. It invigorates legs and improves circulation throughout the body, very helpful for leg swelling, edema and RLS. Whether at home or in the office, even only 15-30 minutes a day, you have all the benefits of compression therapy at your disposal.
About Bob and Brad
Bob Schrupp runs a 30-person rehabilitation agency providing physical therapy, occupational therapy, and speech-language pathology services in eight locations in southeastern Minnesota.
Brad Heineck became a Certified Strengthening and Conditioning Specialist in 2001. He is known for his ability to customize therapy equipment in clinical settings to suit patients' needs.
BOB AND BRAD Air Compression Leg and Foot Massager with Heat- Great Massage Gifts for athletes, sedentary workers, employees who stand or travel for prolonged periods, elderly persons, and individuals who want to alleviate stress.
NOTE BEFORE PURCHASING!!!
This leg recovery boots is designed with air compression massage technology. It doesn't vibrate and there are no rollers inside.

Don't wrap too tight or too loose when you fasten the velcro. It is recommended to leave a gap wide enough that you could slide your fingers in without difficulty.

Please make sure that the power adapter and the controller are well connected. All of the air hoses must be connected properly. Otherwise, it may not work.
4 Air Massage Modes to Fit Your Needs. The Heat is Optional. You Can Turn it On / Off Anytime.
Upgraded Version 3-IN-1 Leg Massager from Foot to Thigh
Smart Remote

LCD screen on compression machine for legs shows the current mode, intensity, and heat level. Customizable to your personal preference. Anyone can enjoy this feet massager machine easily.

15 Mins Auto-off

This leg recovery system is equipped with a 15-minute automatic shut-off, preventing overuse, and ensuring your safety. You can turn the device back ON again if the automatic timer shuts it OFF.

Leg Massager with Heat

The leg massager for pain relief heats up quickly to provide warmth for your calves and feet. No heat for thighs. It comes in two levels, high and low. By default, it begins from the high setting. To switch the level, press the Heat button until it flashes, then switch to low or OFF.
Breathable Material

This feet massager for pain relief is made of better breathable material, more comfortable, more wear-resistant, easier to clean and maintain.

Portable Design for Traveling

The full leg massager comes with a storage bag. The leg wraps and controller can be packed into the bag easily, so you can take it along the travel.

Notice

Please consult a doctor before use if you are pregnant, suffer from skin infections, high blood pressure, use a pacemaker, or have other serious diseases.
We offer FREE shipping on all orders!
We ship within TWO business days of payment, usually sooner.
We only ship to the lower 48 states, no APO/FPO addresses or PO Boxes allowed.
Local pickups and combined shipping options are not provided at this time.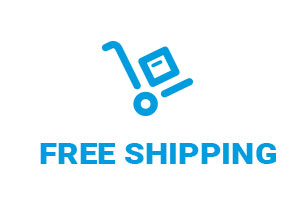 Free Return with no worries at all!
You can return a product for up to 30 days from the date you purchased it. Please let us know before returnning it. 
Any product you return must be in the same condition you received it and in the original packaging.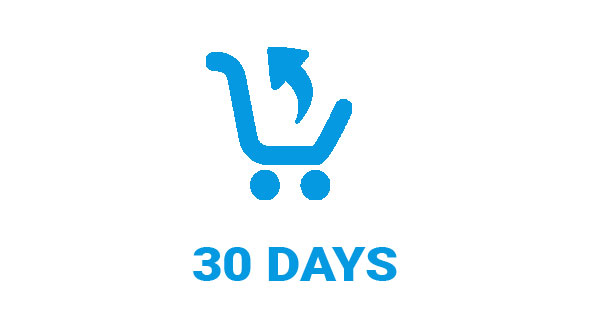 Customers' satisfaction is our first priority. 

If you have any problem with your order, please contact us and we will do our best to support and solve the problem for you. 

If you have any queries regarding the product, please contact us. We usually respond within 24 hours even within 12 hours.
You can also call us or e-mail us, you will find our contact information on the box or in the manual.